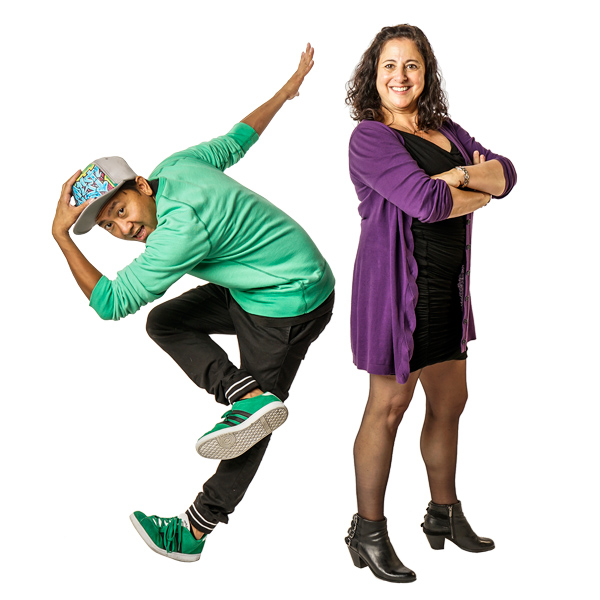 Who we are
.
Anita met Jheric when she was interviewing teachers for her studio. They discovered that they have the same philosophies and vision about collaborating, building community, networking, imparting meaningful messages and bringing up the next generation of artists. They also found that they had the same style of teaching. While Jheric has been engaging children through hip hop dance styles, Anita has been engaging children using their natural interests and motivation. They essentially were working with similar concepts!
a. Children naturally bounce and sway to music.
b. It is in our human nature to be captivated by stories, imagery, rhythm, and rhymes, communication and semiotics.
c. Our inherent intrinsic motivation is piqued by what is "current" and "cool."
Using the ever-changing music and dance styles of pop culture, Jheric and Anita maintain interest and create relevancy. All of our programs, classes and workshops motivate students, increase self-esteem, build confidence and create community.
After years of collaborative partnership focusing on quality education in the arts and developing leadership programs like Freestyle Fridays and High School High, Anita Perel-Panar and Jheric Hizon joined forces to create Vancouver's Boogaloo Academy. Along with their unique talents, expertise and experience, Anita and Jheric bring their strong educational philosophies, values and ethics to establish this state-of-the-art institution.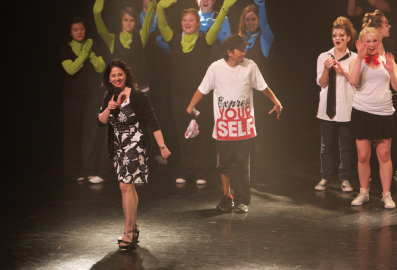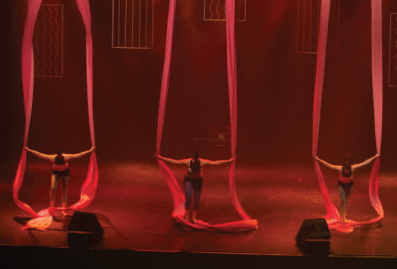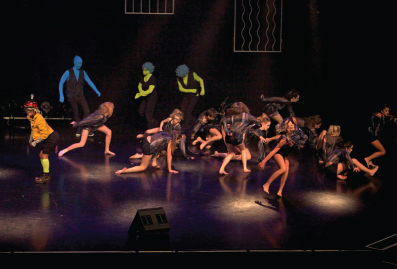 Set It Off
Professional dancers and performers auditioned for a spot to perform and inspire audiences in a story made out of the compilation of acts, all imparting meaningful messages.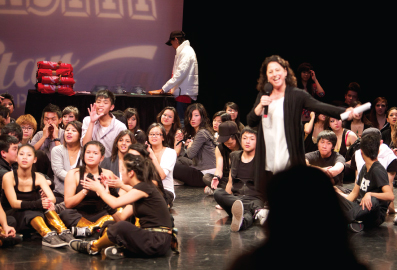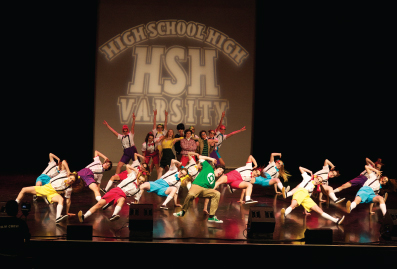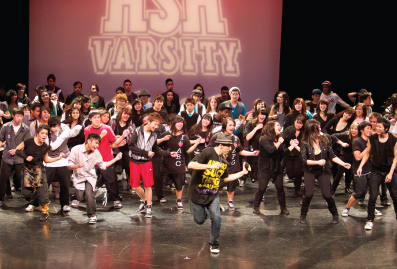 High School High
Bringing Students Together to Share their Passion for Dance
A Star Society's High School High brings dancers from all over British Columbia and as far away as Ontario to share their talent and passion with one another at our dance competition.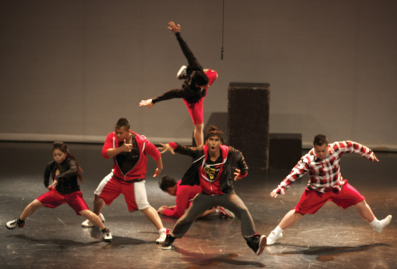 Freestyle Fridays
A Safe Place to Hone Leadership, Social Responsibility & Create Community
Freestyle Fridays is a program for youth of all ages, cultures, and schools to come together to collaborate, share their creativity, dance together and build community. Many of these dancers form their own crews across the school districts.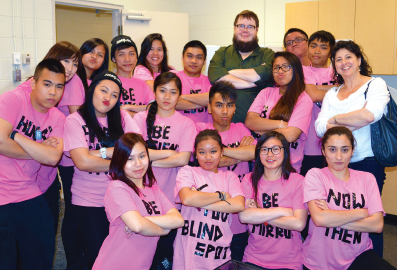 Anti-bullying Message
Heart Mind Body dance crew, created, choreographed, and performed their own anti-bullying message based on a poem by Canada's world-renowned poet laureate, Shane Koyczan. This diverse group of dancers met through the High School High and Freestyle Fridays programs. Their performance was based on his "Instructions for a Bad Day" poem and has been performed many times, including with Shane Koyczan in attendance.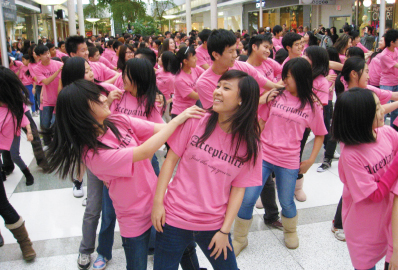 Anti-bullying Flash Mob
500 elementary and secondary students trained with Jheric and Anita to create the meaningful message of acceptance and anti-bullying for the Oakridge Anti-bullying Flash Mob in January 2011 at Oakridge Mall Performance.
To date, it has over 1,446,495 views on YouTube.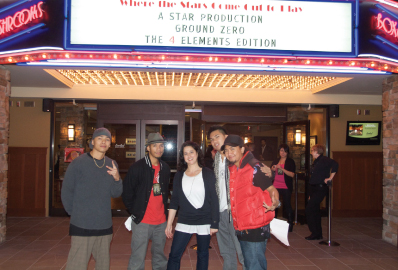 Ground Zero
Inspiring and educating audiences about the 4 elements of hip hop culture: Breakin', Graffiti, DJing, and MCing. Professionals in each area of expertise showcase their art as the whole community comes out to join the bboy battle.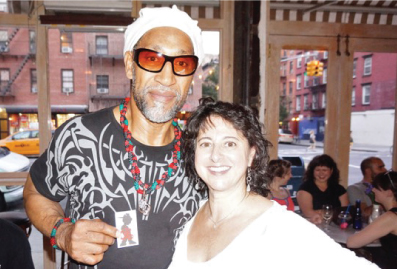 Kool Herc, Founder of Hip Hop
Boogaloo Academy, along with A Star Society, brought together the Vancouver dance community to raise funds for the medical needs and support for DJ Kool Herc, the founder of Hip Hop.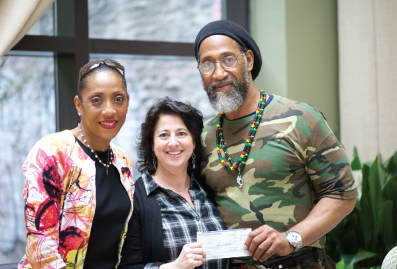 How Boogaloo Academy got its name
SERENDIPITY!
Jheric and I had been searching for a name for our company for over a year and it was at a point where my family was already getting tired of me saying, "Hey, how about this one!"
One day while out shopping and talking and talking about the name, my daughter, Lara, suddenly turned to me and said, "Just think of a name right now! Just say whatever comes to your mind!   "Well, um, Boogaloo, I said.
"What a great name!" she replied, "That's it!"
I was dumbfounded.  "How can it be? It just appeared on its own! I didn't even get a chance to think!"
"Let's ask the rest of the family," she said.
The results were unanimous! They all liked Boogaloo and said it was their favourite out of all the millions of other suggestions.
That night I met with Jheric and said, "My family thinks I found the name."
"Ok, tell me." he said.
"How about Boogaloo?" I said as his face took on a look of astonishment.
"Why are you having such a reaction?" I asked.
"How can it be that You thought of that name?"
"I don't get it," I replied.
"By rights I should have been the one to think of that name. Boogaloo was life changing for me. It took me on the path of where I am today!"
"When I was a kid, I watched the movie Electric Boogaloo over and over again. I was so inspired, that movie made me want to dance.
It is so amazing that you came up with a name that has so much meaning for me!  It is meant to be! Boogaloo has to be in the name!" This way we both will share in the naming of our company: you thought of the name which has so much meaning for me."
We added Academy to juxtapose the fun in the name Boogaloo with our message of excellence to make it just right.
Welcome to Boogaloo Academy everyone!