Workshops
Please view our options below. To schedule your workshop, please call 604-805-0558 or email astarsociety@gmail.com.
School Hip Hop Workshop
School professionals have commented on how all encompassing this experience has been for their students' academic, physical, social and emotional well-being. Every student is engaged and focused including those who have challenges in their academic and social school life.
These students' enthusiasm and full participation have allowed their teachers to see them in a new light: that these same students can focus, complete a project, and experience success.
Research shows that more instances of experiencing success is highly correlated to an individual's optimism and resilience. Teachers report that they use ideas from A Star Society instruction to recreate this full participation and enthusiasm for their other academic subjects.
At the end of 5 days of instruction per grouping, students are able to perform and excite an audience with their newfound skills. This brings together the whole community of parents, teachers, administration, staff and classmates. Everyone is inspired and motivated by this culminating experience.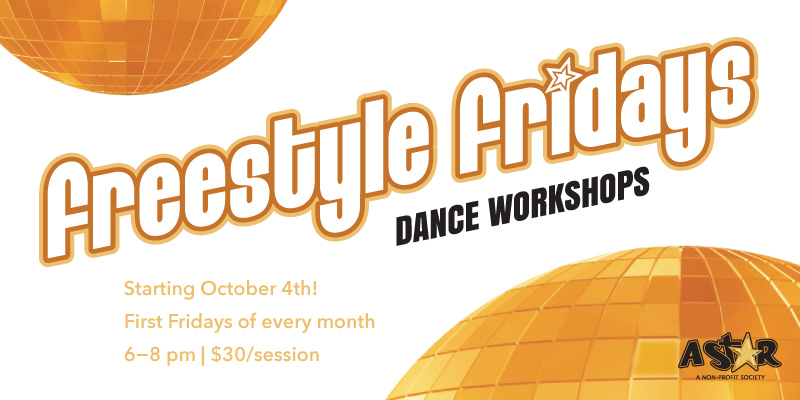 Freestyle Fridays
Learn a variety of dance styles with Vancouver's top professionals! 2 hour workshops with different teachers each month. Sessions run on the first Fridays of every month from 6pm to 8pm. Wear clean non-marking runners and sweatpants and bring a water bottle.
Cost: $30/session. Bring cash or e-transfer payment to contact@boogalooacademy.com.
Pro D Days and Lunch Hour Classes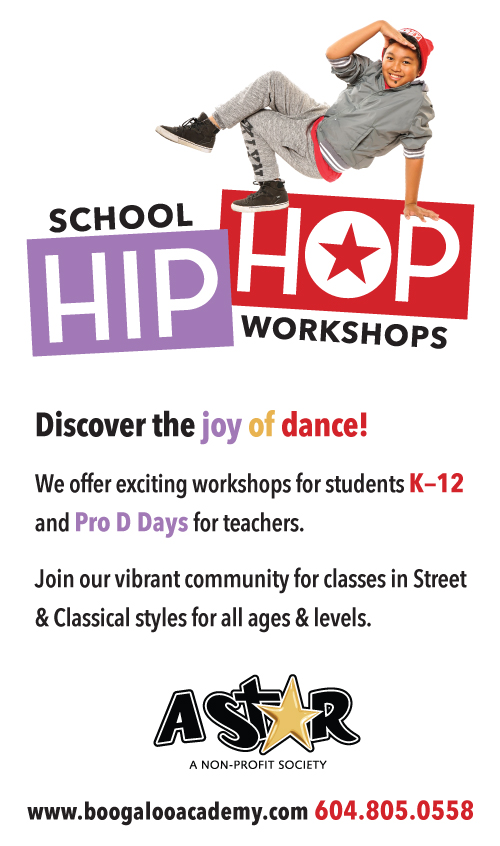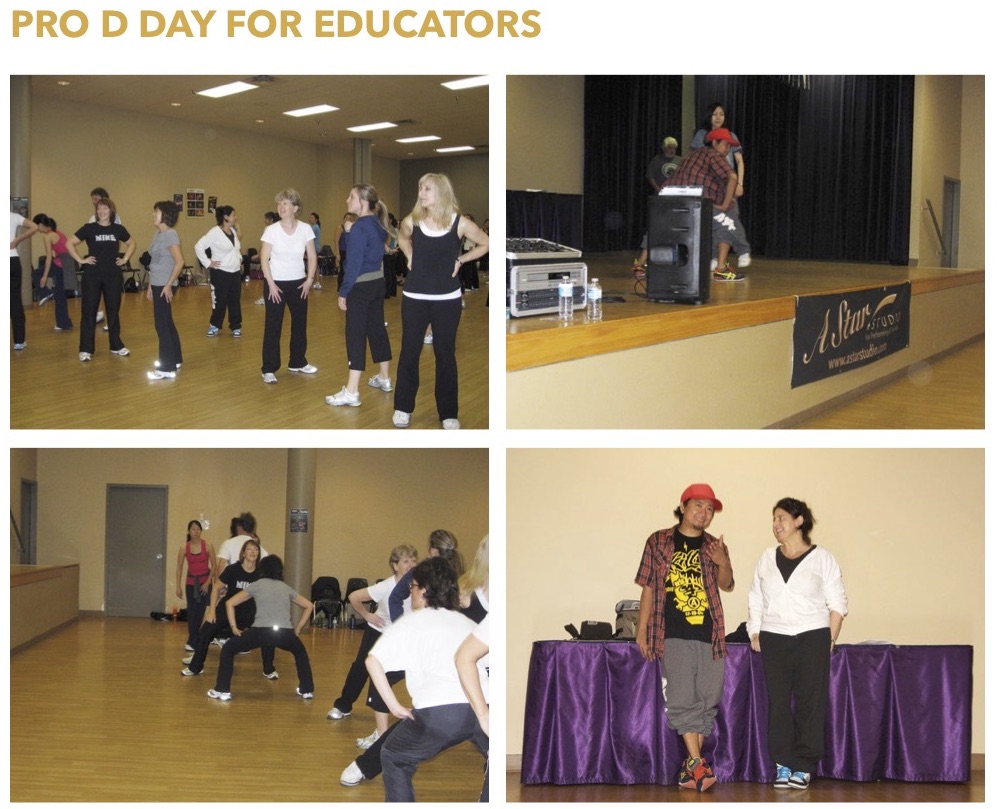 Enjoy an active workshop learning the latest dance styles from A Star Society's renowned Hip Hop Instructor Jheric Hizon. In this 3 hour session, you will learn the foundations of Hip Hop, Grooving, Breaking and Funk Styles as well as how to break it down and teach it to your own students. We also offer Contemporary/Jazz instruction at some of our Professional Development Days.
Our Professional Development Hip Hop Workshop for Educators has become a popular bi-annual event with a registration of more than 80 participants. Ask us about our customized workshops for your own school's Professional Development day!