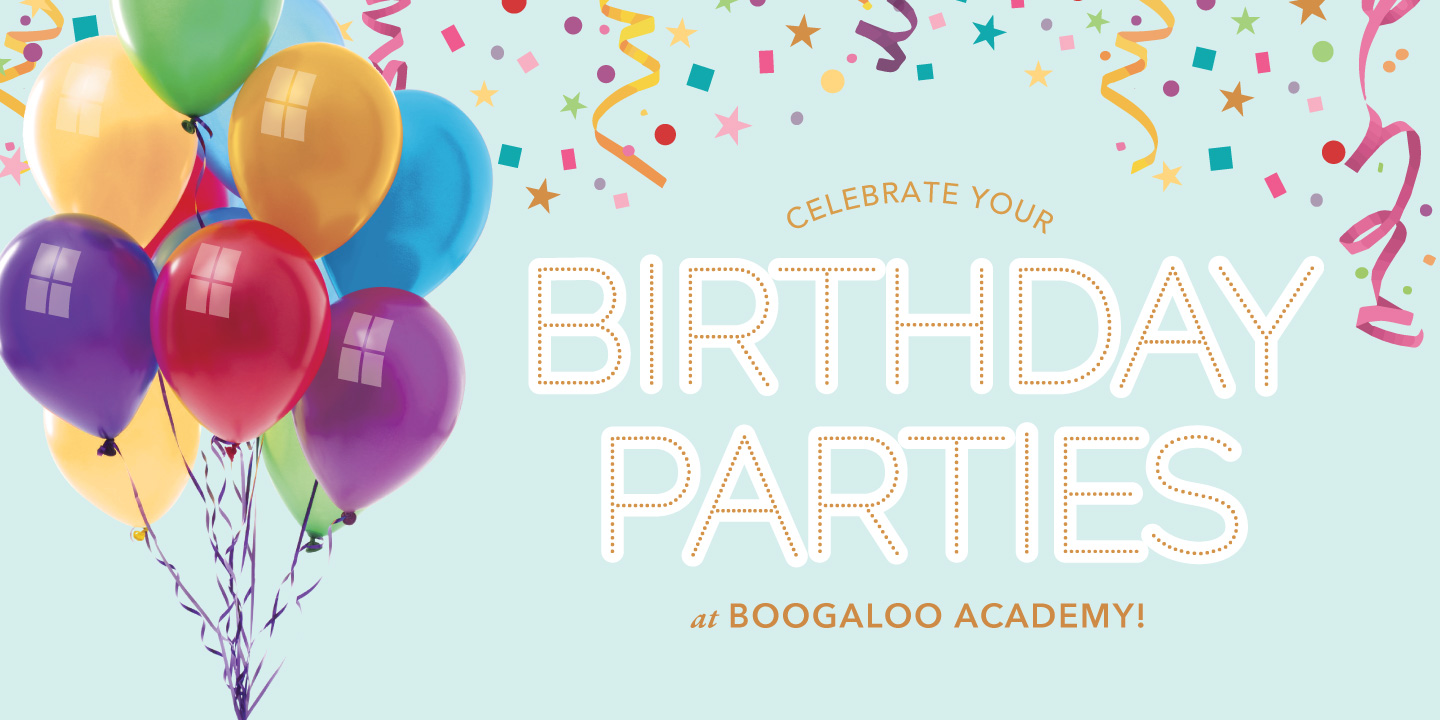 Birthday Parties
.
Celebrate your next birthday at Boogaloo Academy!
Two-hour birthday package includes:
One hour dance class, any style, with one of Vancouver's top instructors and one hour of celebration in the studio with your own decorations, food, birthday cake, games, crafts, and party plans.
Costs
$350 for up to ten guests
$15 per additional guest after ten
All ages are welcome!
Additional costs
Additional time for set up and take down: $50 per hour or portion of the hour
Additional costs for other attendees (people who are not dancing, but are at the event): $15 per guest
Venue rentals and hire an instructor
Have an event coming up and looking for the right venue?
Boogaloo Academy is also available for rentals.
Our dance instructors are available to teach or perform at any of your events:
Birthday parties, weddings, seminars, bar mitzvahs and more!
Book your party now!
contact@boogalooacademy.com
604.805.0558