Street styles
.
FOR ALL AGES AND LEVELS FROM RECREATIONAL TO COMPETITIVE
Learn the latest styles of Hip Hop, Old Skool, New Skool, Popping, Locking and House with internationally renowned hip hop artists.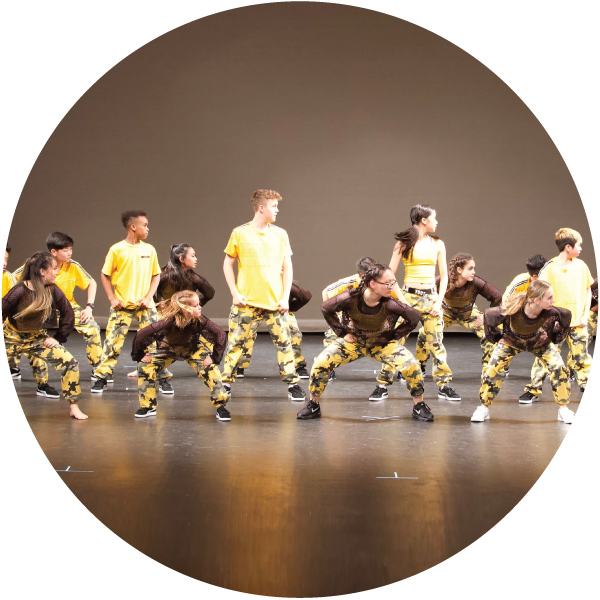 Hip Hop
.
Hip hop dance is part of the popular hip hop culture, which began with DJ Kool Herc in the 1970's in New York.
Hip hop features the latest dance moves and is performed to hip hop music. It is a fusion of popping, locking, breakin', grooving, old school, new school and any other current dance moves.
Hip hop is a freeing and spirited street dance style that involves technical precision, athleticism, creativity and self-expression. Students gain a deeper understanding of rhythm and musicality and discover their own style by freestyle dancing and learning new choreography.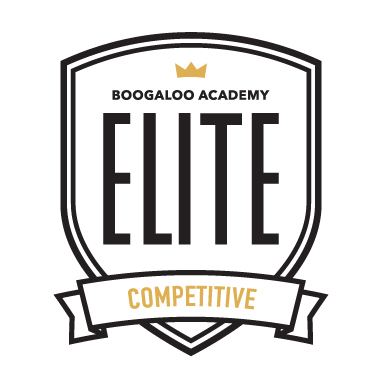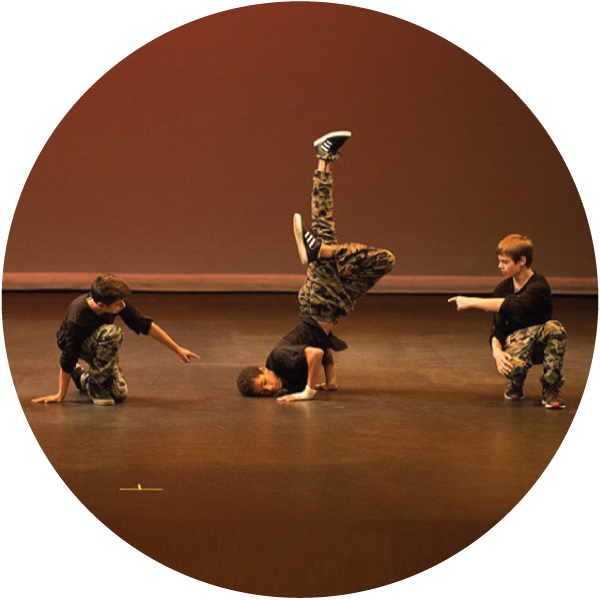 Breakin'
.
Boogaloo's breakin' course allows students to explore their own individual style, while still learning to dance as part of a group. Using basic combinations and practice sets, students will explore fundamentals in footwork, drops, floor work and freezes. They will gradually learn to participate in battle rituals, freestyle circles, and commando routines.
As they gain confidence and clarity in their skills, students will also learn how to blend their unique style into the larger group dynamic.
After understanding silent leadership, crew chemistry, and mutual respect, students will be more than awesome dancers – they will be outstanding citizens.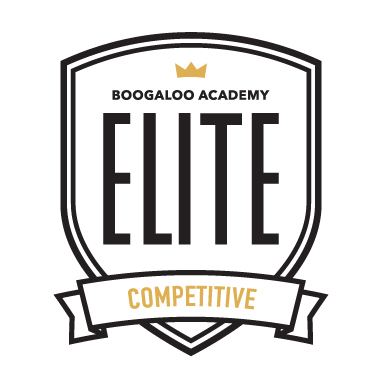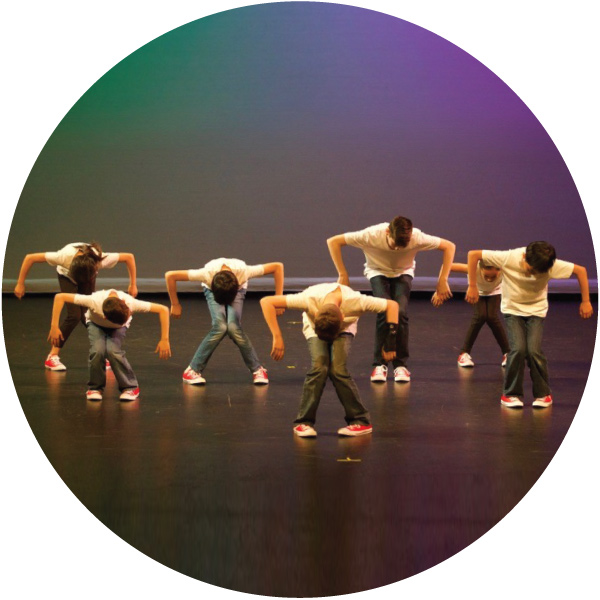 Popping
.
By learning popping you will develop your personal dance style, increase your dance vocabulary and add unique movement to any other dance genre.
Popping is a very diverse style of street dance that involves quickly flexing and contracting ones muscles in a controlled motion to give the illusion of stopping, which is called a pop or glitch. This unique style originated in Fresno, California during the funk era of the 60s and 70s.
Within popping there are many styles, which include Boogaloo, Animation, G-Style and much more. Boogaloo was the very first form of popping and grooving is essential to this style. Fundamental moves such as Fresno, Slow Motion, Toy Man, Waving, Strutting, Sinbad and more have evolved from Boogaloo.
Animation, which has no grooving also evolved out of Boogaloo. It is the art of illusionary dancing, perfected to the point that it has become its own style. Robot, Slow Motion, Fast Forwarding, Strobing, Vibrating, Glitch (which looks like a person moving in a laggy video or people dancing in strobe lights), Tutting and Waving are dances within this style.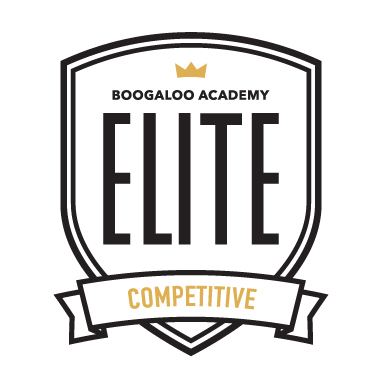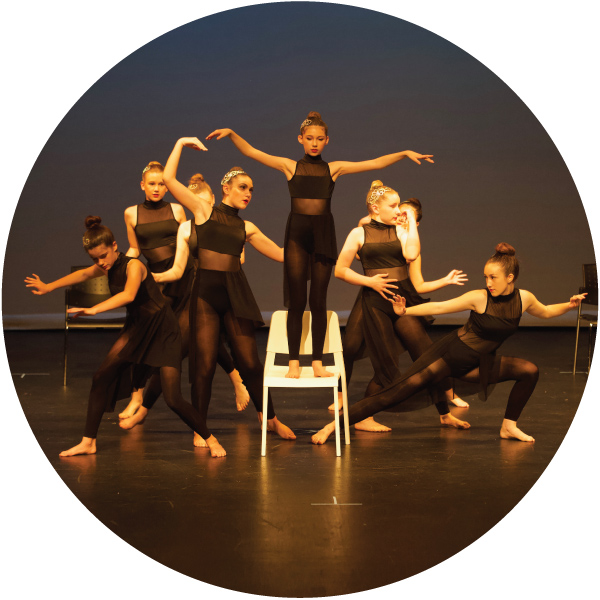 Contemporary / Commercial
.
Learn to move freely and boldly, using a combination of traditional and modern dance styles.
As students work on hip hop dance technique, building strength, coordination and precision, they will also begin to develop a sense of flexibility and fluidity.
Infusing classical forms with a hip hop influence, students will discover and explore a style of dance that truly captures the best of both worlds.
It is in Contemporary Dance where freedom meets precision, old meets new, and body meets mind and heart; this course will help students connect to their breath, their physical expression, their emotional impulses, and their personal creativity.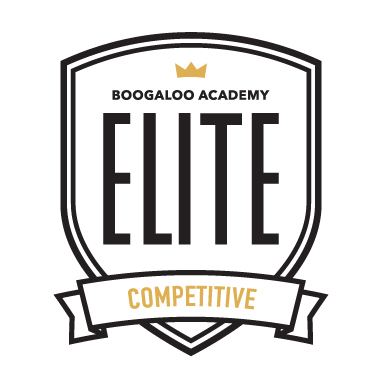 Waacking
.
Waacking is an expressive dance style characterized by energetic, whirling arm movements set to disco and funk music. This flamboyant dance style has become a social media sensation! It originated in the 70s in LGBT dance clubs and its influences include the glamour and drama of classic Hollywood, high-action comic book heroes, and martial arts films. 
In many routines and freestyles, you'll see arm rolls that originate in the shoulder, elbow, or wrist that travel over the head and back – directly inspired by the use of nunchucks. The basic "Whack" (original spelling) is an arm movement that creates a striking motion like you're hitting or whacking something!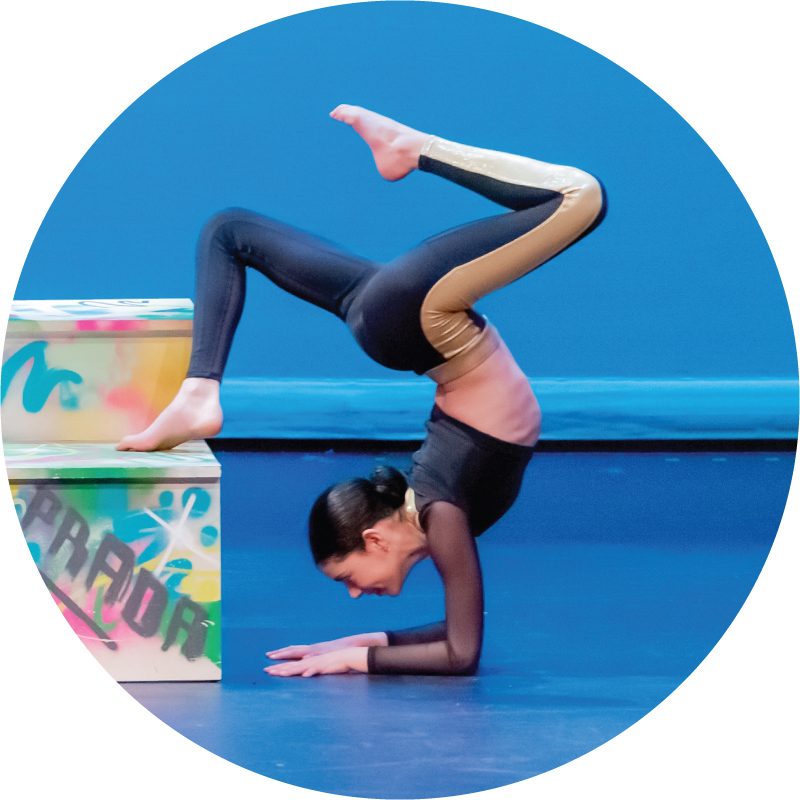 Acro
.
Acrobatic Dance is a twist on the traditional styles of dance like ballet and jazz. Acro is a mix of gymnastic and circus style training and also training in traditional forms of performance dance. One place you may recognize Acro dance is when it is featured in performances of the world famous Cirque du Soleil.
Boogaloo's recreational Acro program is a perfect spot for students to learn the fundamentals of Acrobatic Dance. Students will work to develop their flexibility and strength first before attempting their tricks with experienced, qualified spotters and instructors. Your child will come out of class having learned amazing tricks like splits, backbends, rolls and cartwheels, as well as some very impressive partner and group tricks and balances.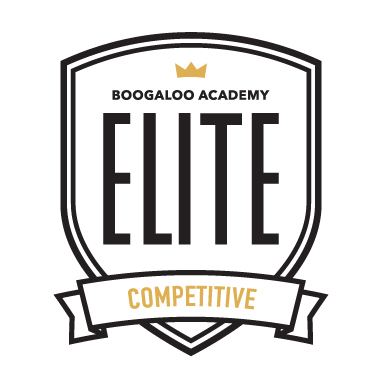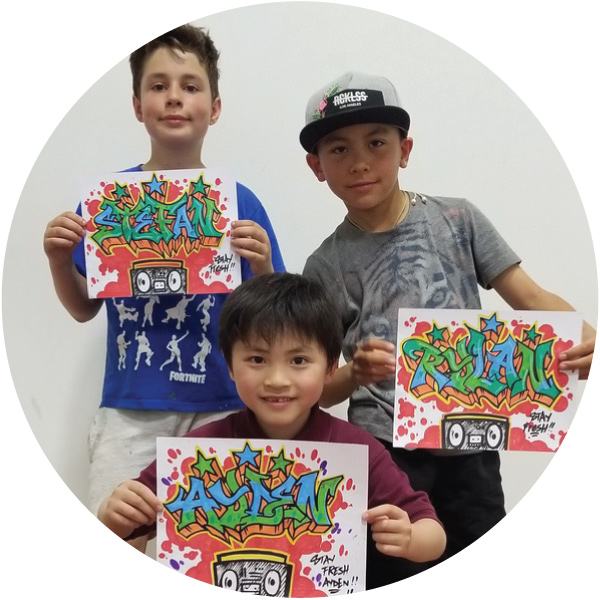 Street Art
.
Have you ever wanted to learn how to design your name in cool Graffiti letters? Or maybe your interested in improving your artistic skills for future school projects? Well now's your chance to learn Grafitti/Street art. You will learn techniques to improve your skills in drawing, shading, stenciling, painting and more.
You will also learn about basic letter structure and how to develop your individual style with not only letters but characters and drawing, as well. You don't have to be good at drawing to become good at street art 🙂
DJ Workshop
.
Boogaloo Academy has DJ workshops available for young musicians and music enthusiasts. Our instructor, Jheric Hizon, will teach the fundamentals of DJing, as well as tips and tricks for making sure the life of the party never ends.
Classes are 2 hour sessions which run for 12 weeks. These workshops require a minimum of 3 students to start and up to a maximum of 4 to ensure that each student is given individual attention.